6 Laws of a Resilient Restaurant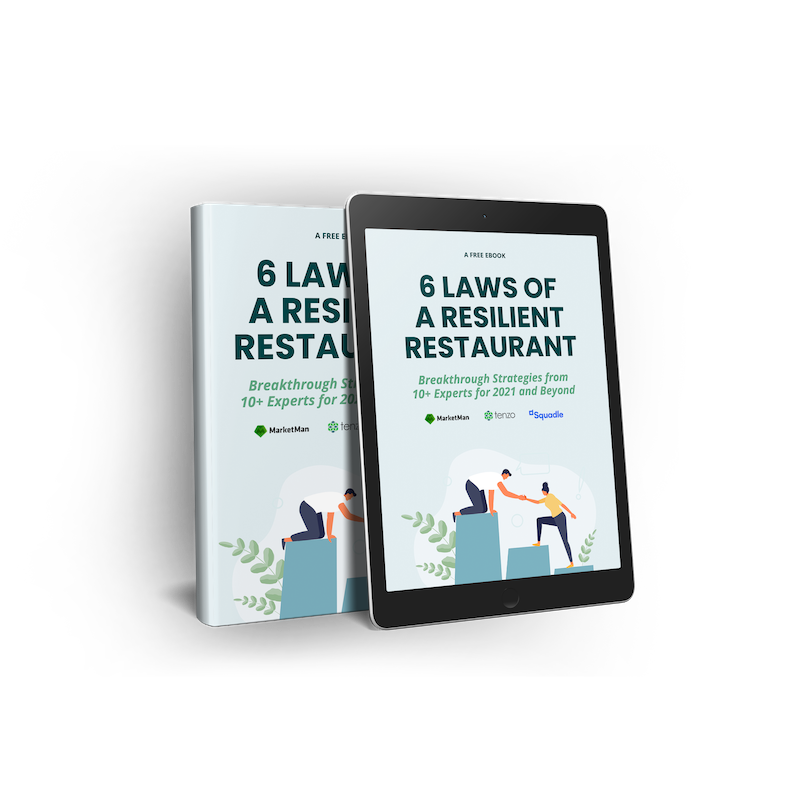 Breakthrough strategies for restaurant success in 2021 and beyond!
Get your free copy today!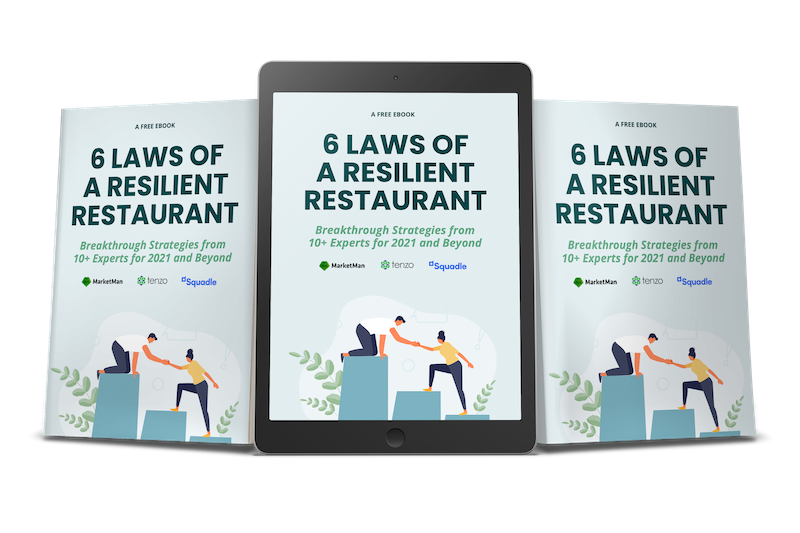 6 chapters of actionable takeaways and novel business strategies from 10+ industry experts
Step-by-step checklist on how to tell your story as a business and earn the trust of your community
How to get more customers online and offline by optimizing your customer lifecycle
Tangible ways to leverage your data to improve the speed and accuracy of your operations
Exclusive tips from FSR, QSR, and Enterprise restaurant owners
And more!



Squadle is a workflow automation company committed to delivering flexible, user-friendly applications that enable multi-unit operators, convenience stores, and retailers to simplify complex operations and streamline food safety.
MarketMan is the leading back-of-house solution that provides restaurateurs complete control over inventory, supply management, and procurement; ultimately empowering restaurateurs to manage more, faster.
Tenzo integrates with your POS system, labor planner, and inventory management platform to bring all your restaurant data together in one app and send actionable insights to the right person at the right time on desktop or mobile.
"A resilient restaurant is creative, diverse and devoted to doing the best they can with whatever resources they have at that time."
What You'll Learn in Each Chapter
Successful marketing begins with your community
Small savings add to a big payoff
Optimize your menu items

Negotiate with suppliers

Reduce portions

Calculate substitutions

Reduce operating expenses
Craft a compelling story

Get press without a PR firm

Work with your local community and influencers

Generate local buzz
Loyalty is best achieved through consistent engagement
Making tough calls will save your business
Optimize your customer lifecycle from discovery to engagement

Communicate your restaurant's value online and offline

Provide exceptional service

Turn new customers into loyal and returning fans
Engage and gather feedback from your employees

Reduce turnover

Lead with empathy

Give back to your community
Visible safety measures keep your staff safe and your customers returning
Build a resilient restaurant with a strong tech foundation
Ensure safety protocols and de-escalation training

Protect your employees

Communicate extensive safety measures with your customers
Identify your greatest bottlenecks

Evaluate the right technology for you

Track your restaurant's performance

Improve employee productivity

Implement technology that drives change
Copyright © 2021. All rights reserved.