A Free Pack of Five Visually Pleasing Must-Have Food Safety Signs for Restaurants
Handwashing Procedures Sign (x2) — Two styles of handwashing posters that reminds employees the many times they need to wash up again.
Refrigeration Guidelines — The fridge is one of the easier places to fall behind on compliance. This sign offers a gentle reminder to stay vigilant.
Change Gloves Alert — Washing hands is second nature, but changing gloves between tasks is easier to forget, especially for newer employees. This alert will make sure nobody cross-contaminates food with reused gloves.
Raw Food Prep Area Alert — The standard raw food alert sign is so similar to a plain-text banner ad, your team probably hasn't really noticed it for months. This one will get your employees' attention.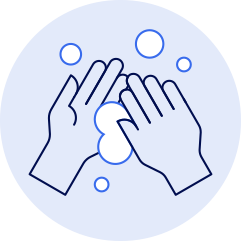 Copyright © 2021. All rights reserved.