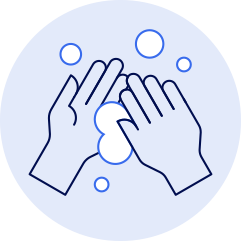 A simple and effective checklist that helps managers organize daily tasks:

Staying on top of staff's health and hygiene
Prioritizing clean and stocked hand sinks
High-performing refrigerators and walk in freezers
Properly storing meat, dairy, dried foods etc.
Promptly sanitizing dishes, counters and much more!
Manager Checklists Help You Achieve the Following:
Track and organize complex and repetitive daily tasks

Manage business priorities

Adhere to food safety protocols, ensuring employee and customer safety

Motivate employees to take action and check all the boxes



Increase productivity, efficiency, and accuracy
Delegate tasks to the entire team
Reduce mistakes and improve compliance
Copyright © 2021. All rights reserved.