Software & hardware included. Just mount onto a wall and plug in.
Full control over what data is
collected and stored.
Works offline, auto-updates when needed, and integrates seamlessly
with your Squadle checklists.
No employee training needed
before use. Backed by 24/7 tech support.
Integrated with Squadle Checklists™ and Squadle HQ™
Automatically complete safety checks, and view data and reports in the system you already use.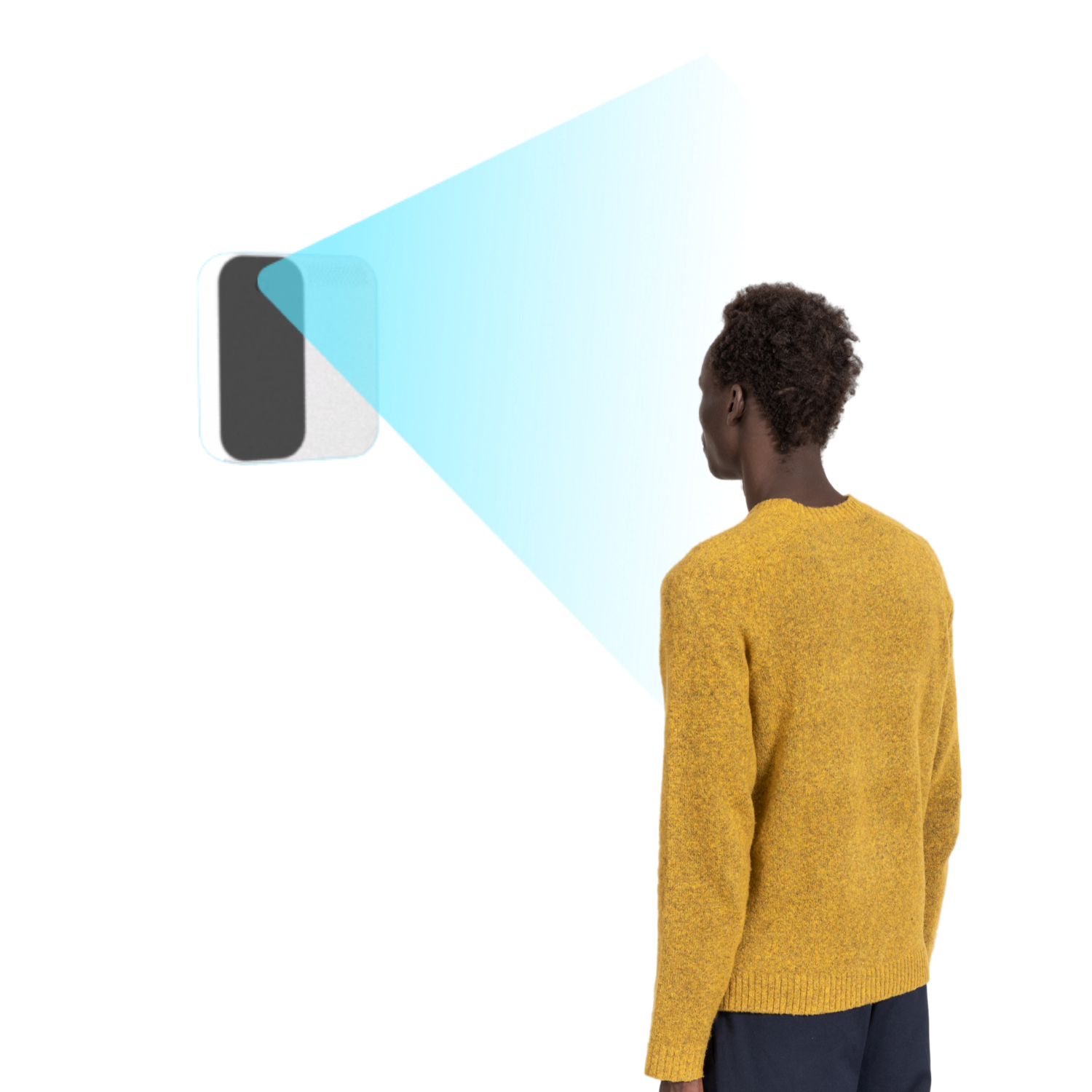 Step 1: Stand in front of the thermal scanner
Step 2: Scanning will automatically begin
Step 3: 1 second later, the device will read your temperature and send an alert if it's too high
Works for operations of every size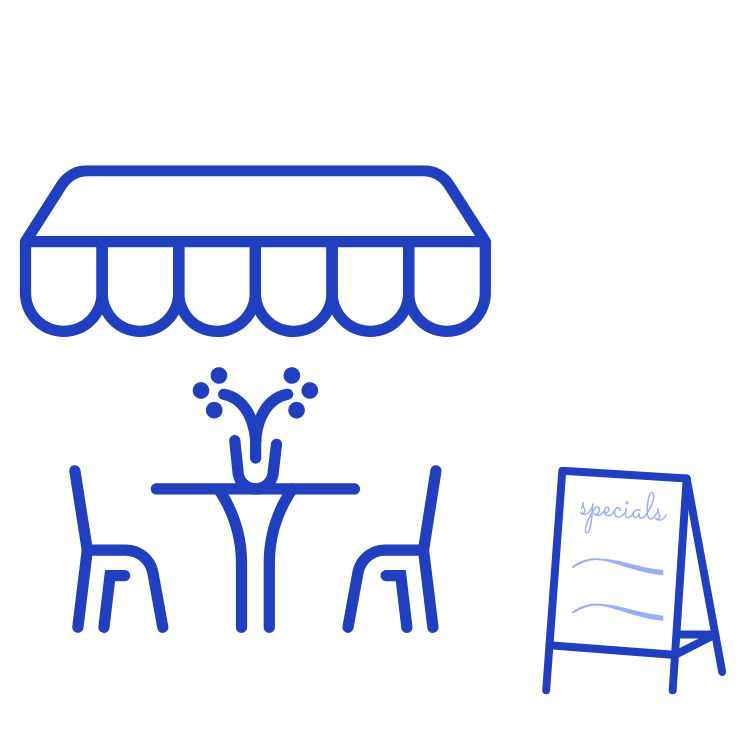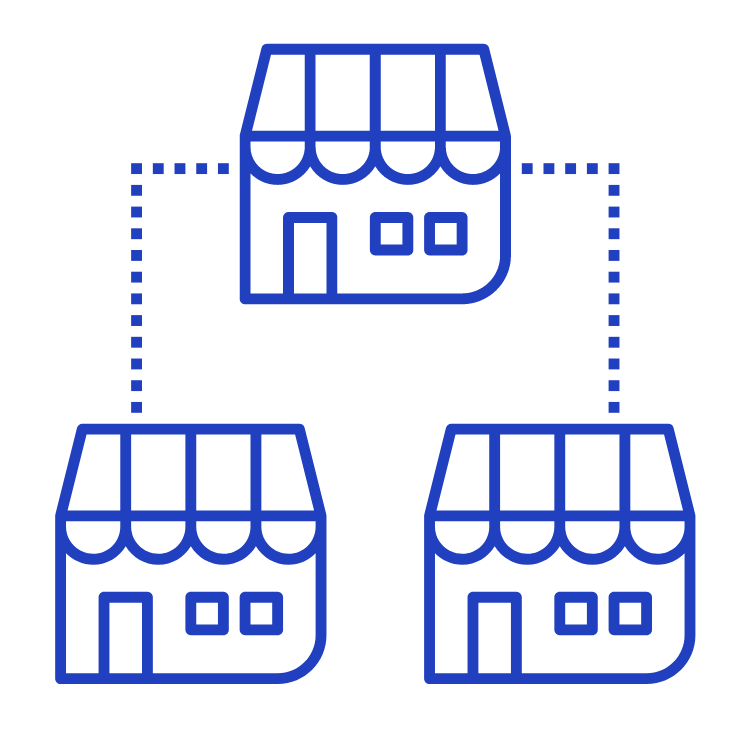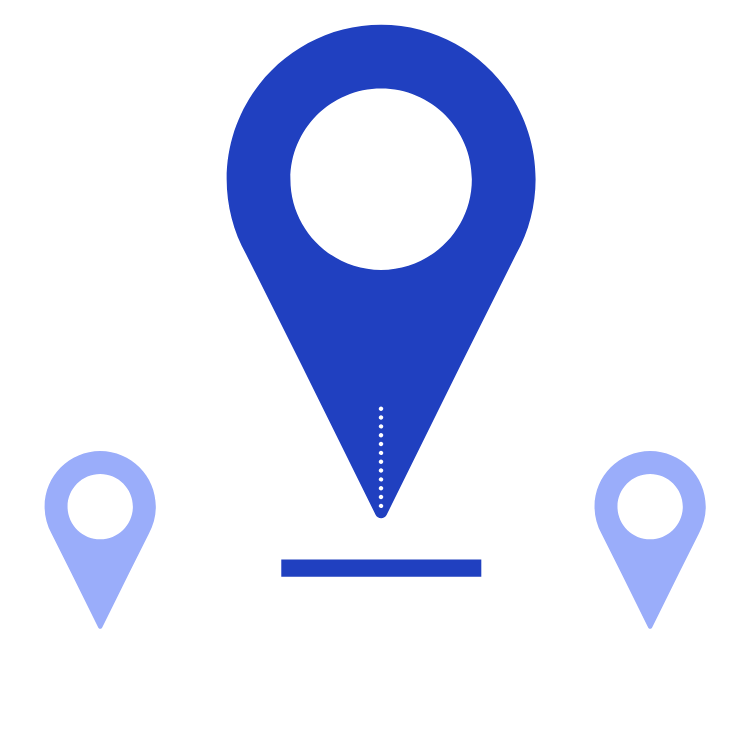 Retail & restaurant brands
Franchise owner-operators
Independent restaurant owners
Customizable to meet corporate health standards and required body temperature ranges.
Monitor health at every location. Also integrates with the Squadle checklists you know and love.
Low maintenance health monitoring system with no surprise installation costs.
Durability built for restaurants
Display:
Thermal Scan:
Accuracy < ±-0.9°F

Effective Range 1'~2.3'
Installation:
Surface Mount & Stand

Tampering Detection
Environment Spec:
Operating Temperature 32°F ~ 104°F

Operating Humidity 0% ~ 90% @ 104°F (non-condensing)

Application Environment Best Indoors
Compliance:
HIPAA, GDPR, and CCPA Compliant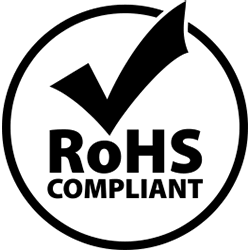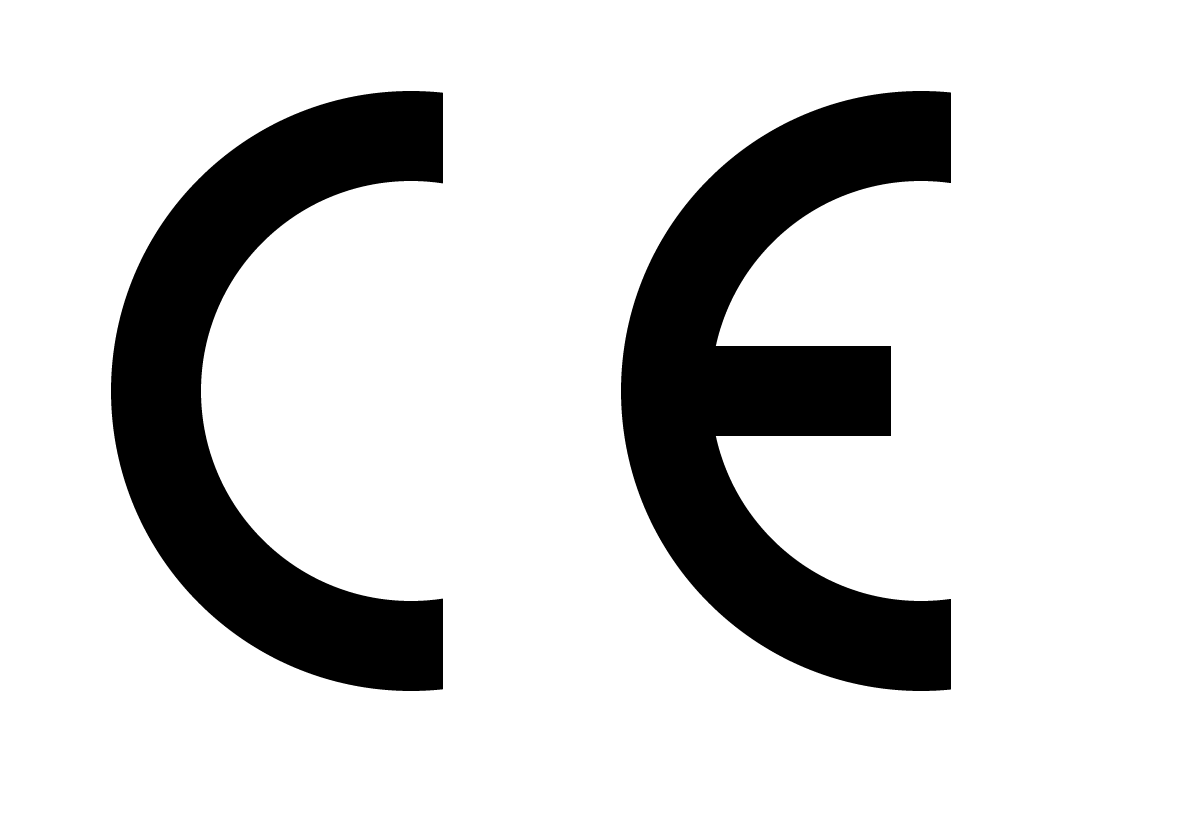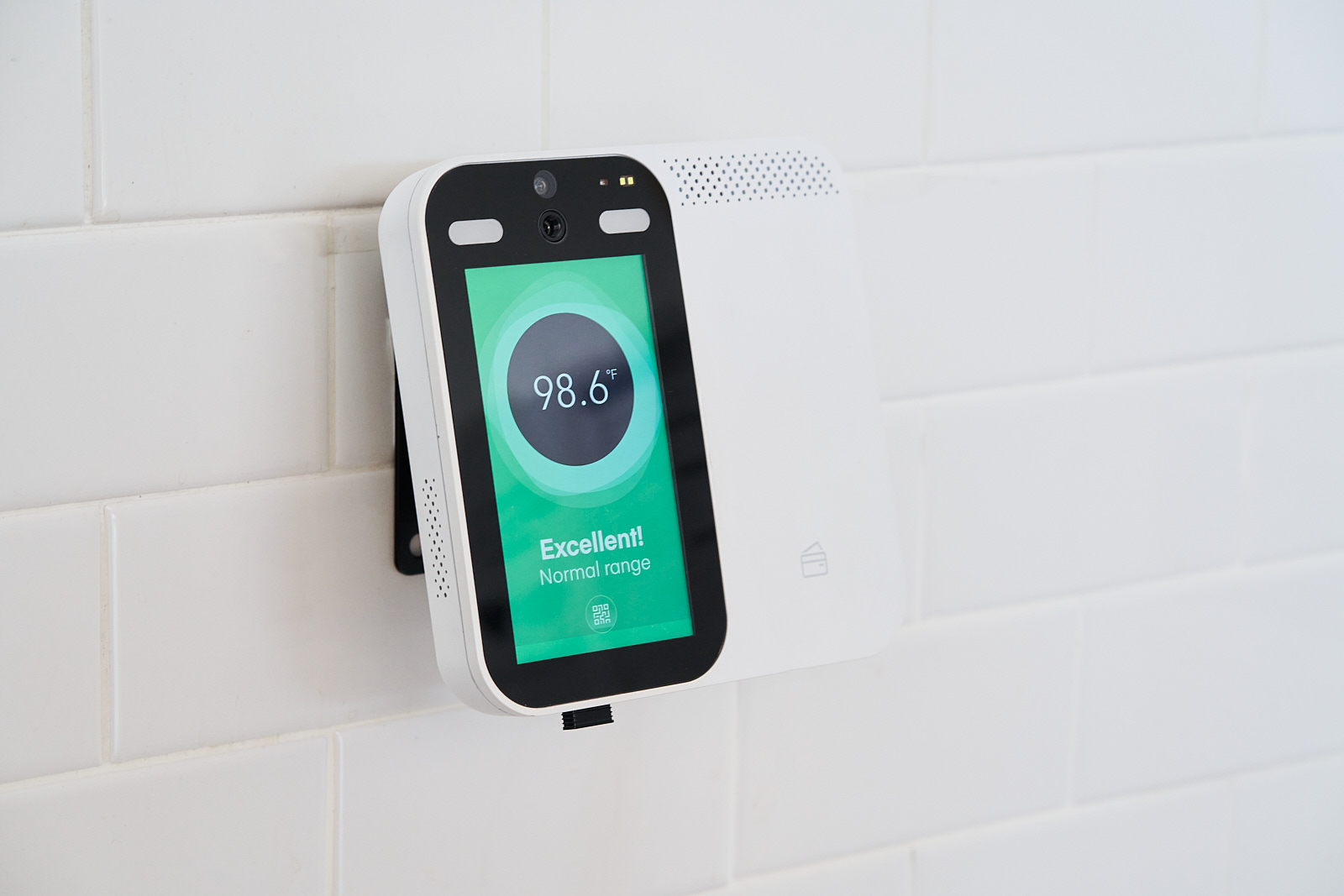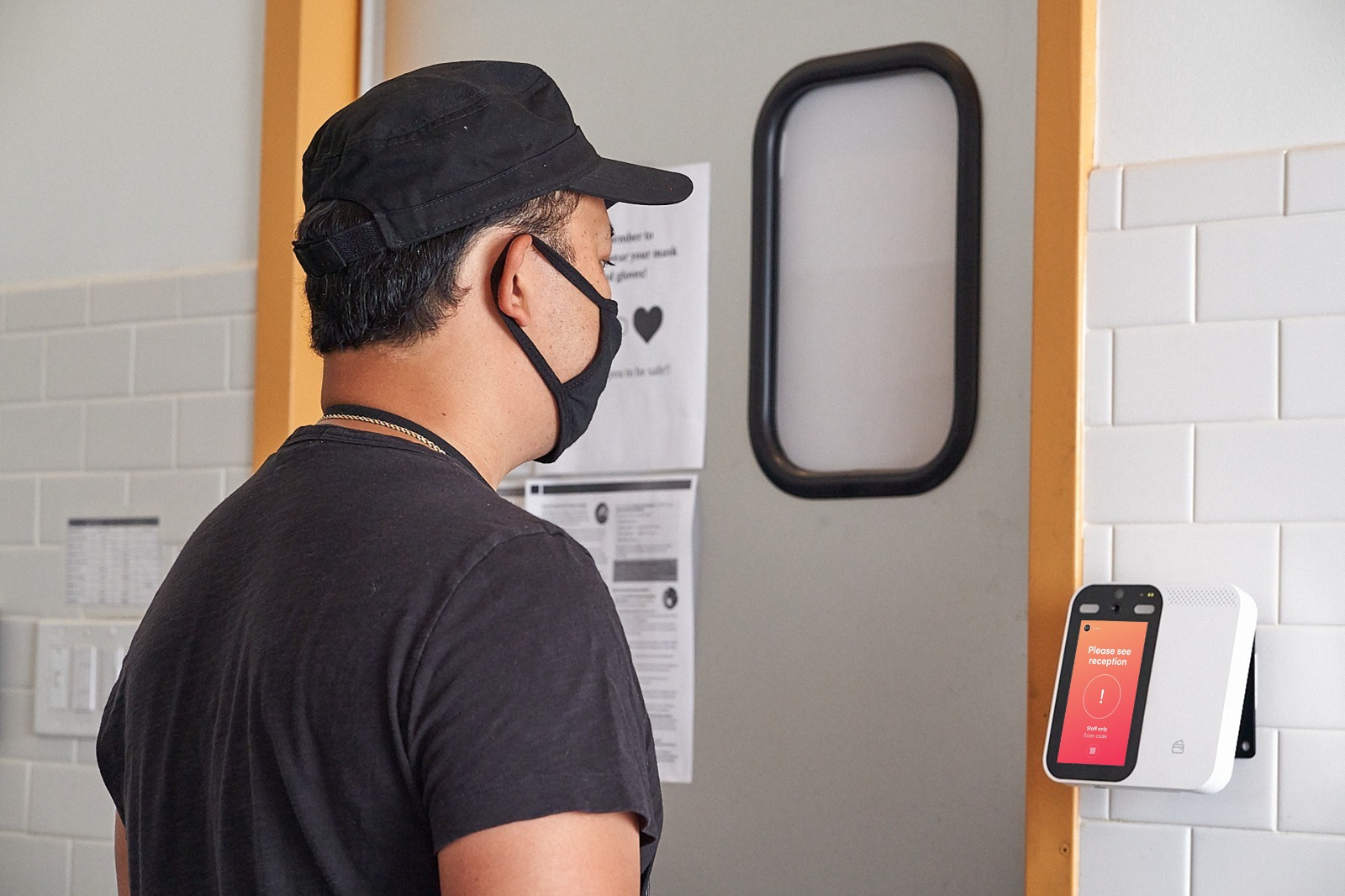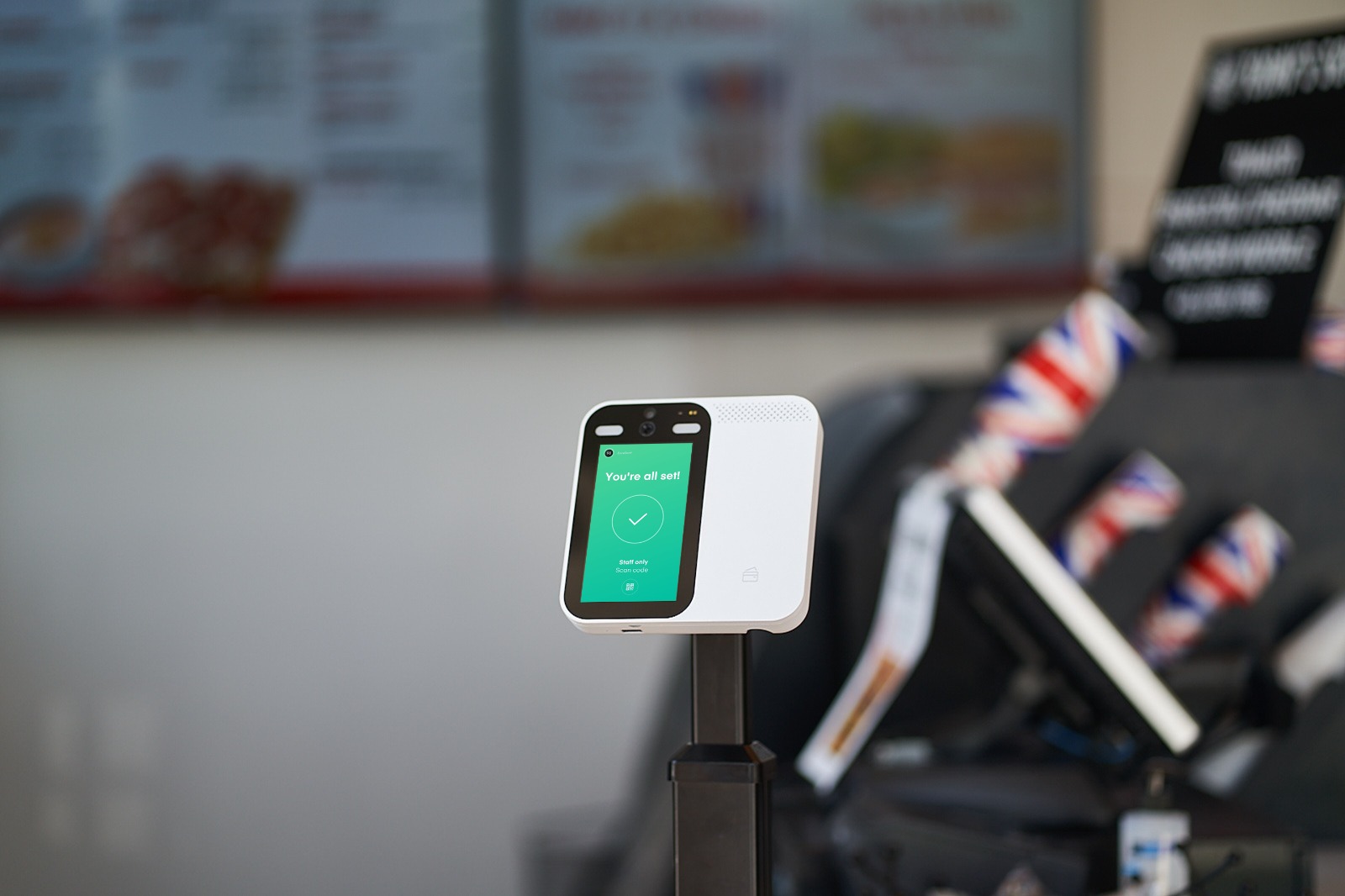 Powered By Squadle ZeroTouch™
This thermal scanner uses Squadle's patented ZeroTouch™ technology, which automatically measures and records temperatures using wireless and touch-free solutions. US Patent 9,534,938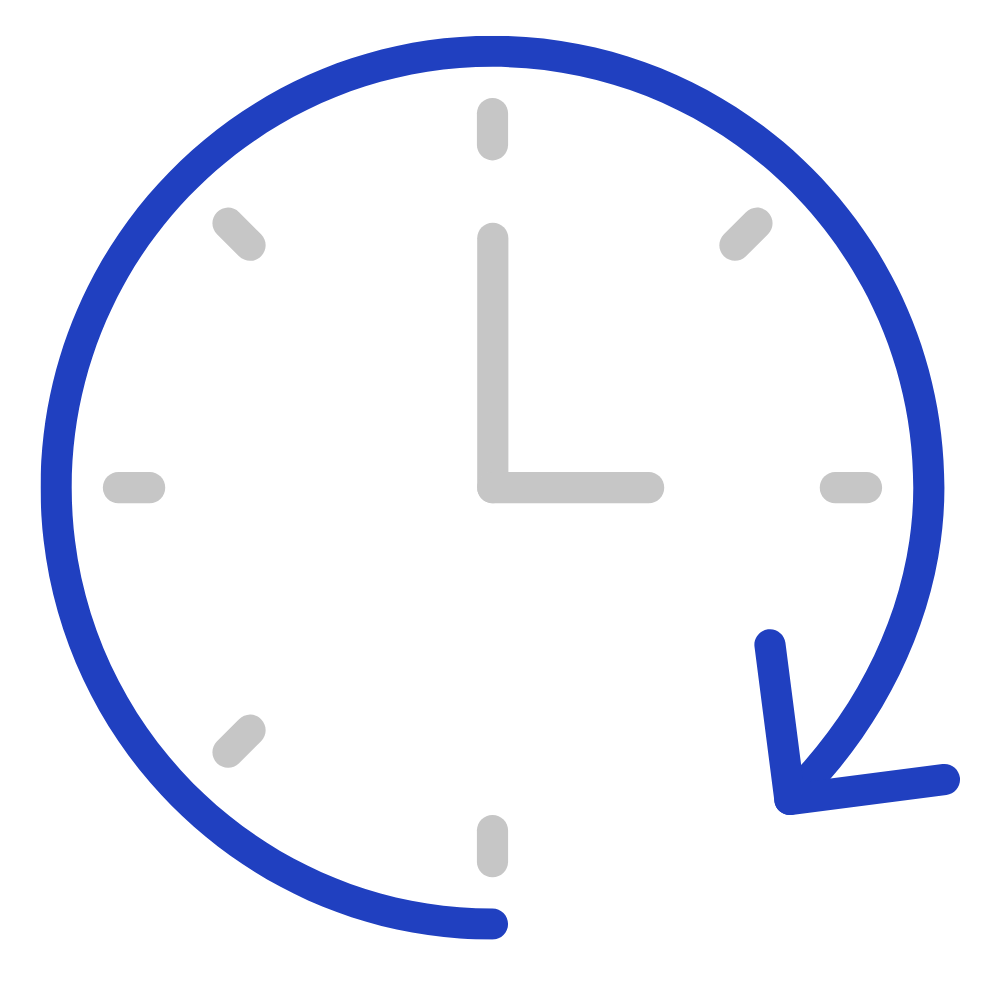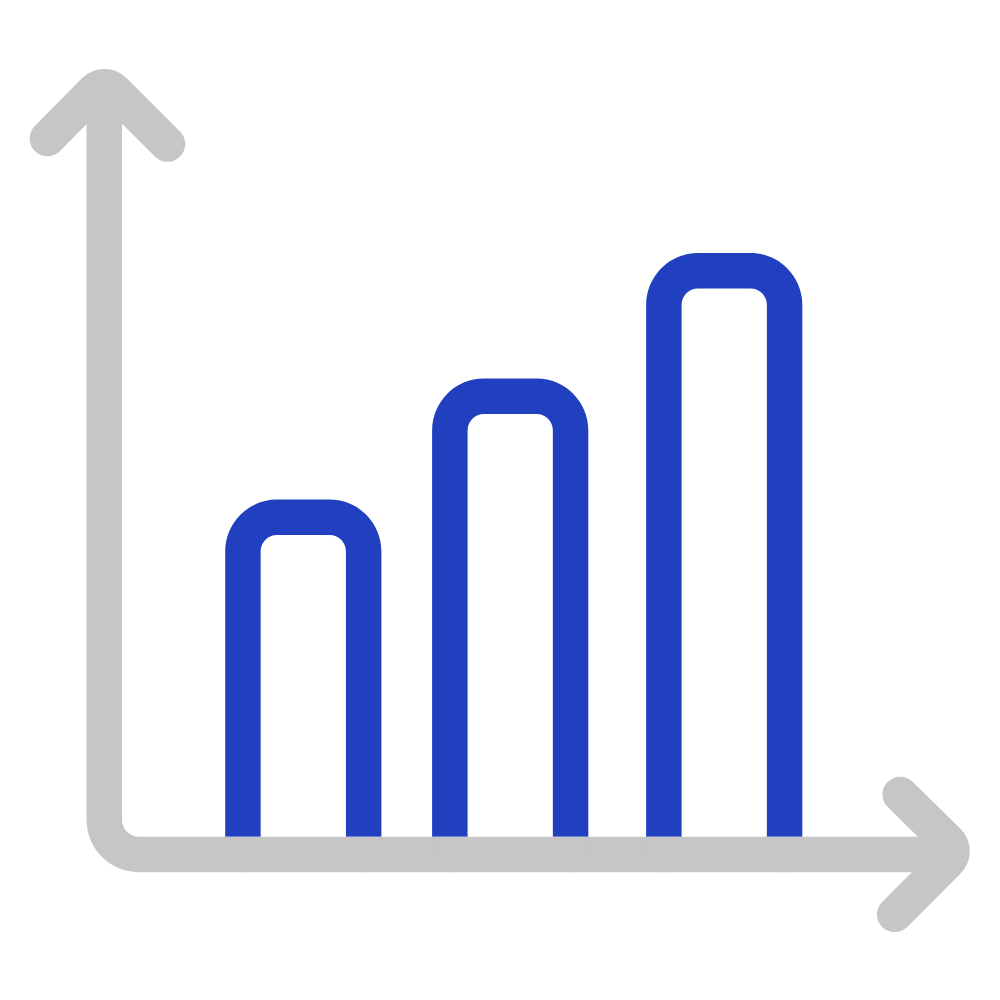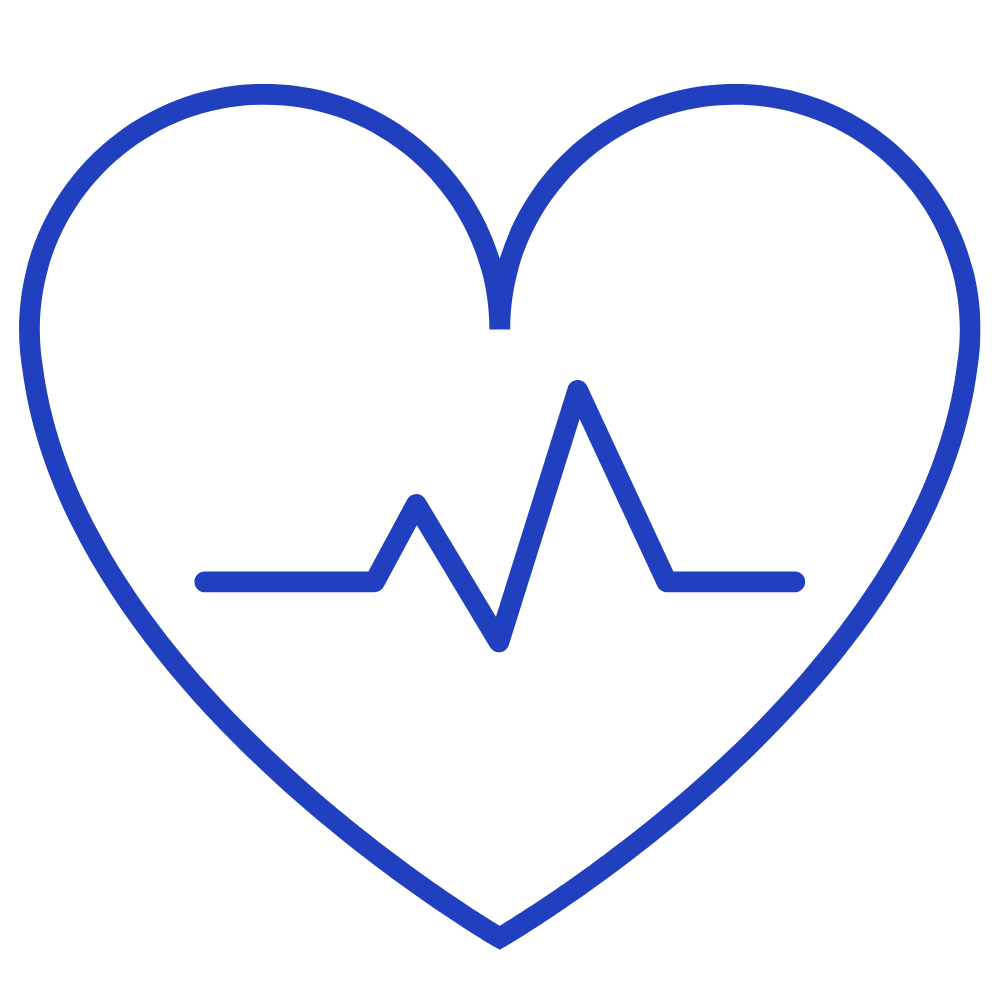 ZeroTouch™ is trusted by operators from leading brands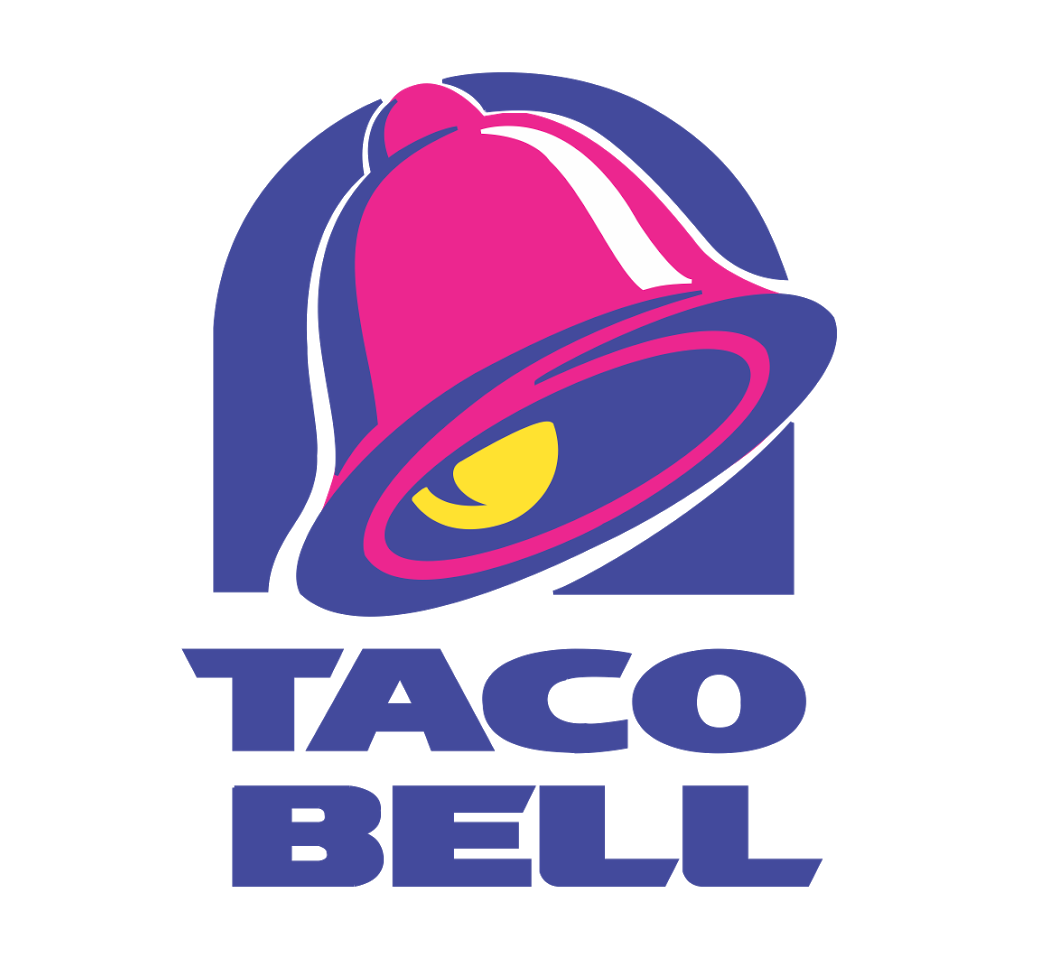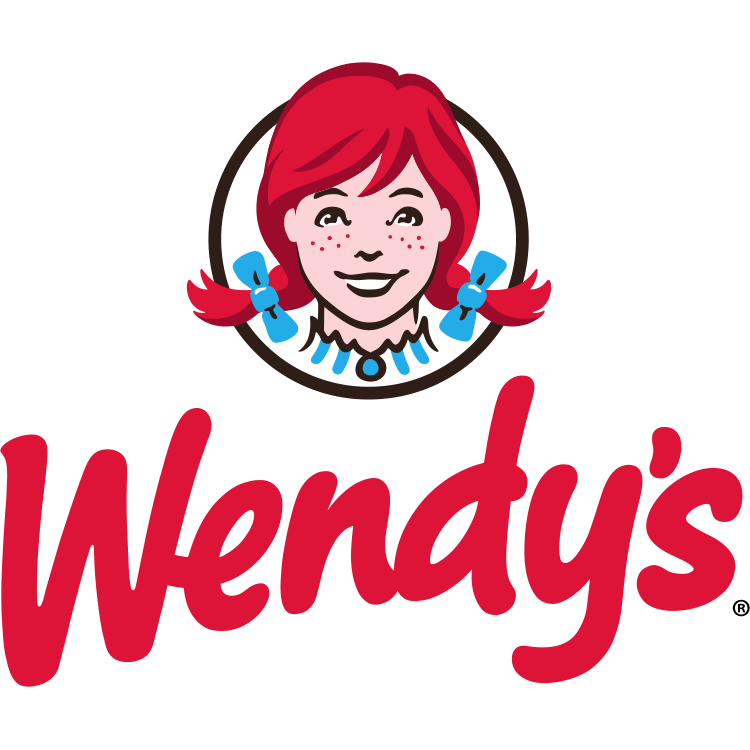 Powering the digital food safety solutions trusted by top QSRs
Part of Squadle's Product Suite
The Squadle Sense™ Thermal Scanner is part of a product suite made up of the most innovative and customer-oriented digital foodservice technologies on the market.




Squadle Checklists & Shift Management
Squadle Sense™ Remote Temperature Monitoring
ZeroTouch™ Digital Food Safety
Squadle Sense™ Thermal Scanner
FREQUENTLY ASKED QUESTIONS
What is the Squadle Sense™ Thermal Scanner device?
Squadle Sense™ Thermal Scanner is a 6"x6" wall-mounted device that uses thermal cameras and other temperature sensors to perform fast and accurate screenings without requiring users to touch the device.
How are the readings performed?
Squadle Sense™ Thermal Scanner combines infrared thermography with additional ambient sensors (temperature, humidity, and RGB camera) to perform a non-invasive and reliable temperature measurement. Machine learning is used to adjust initial thermal camera reads to improve accuracy.
How does Squadle Sense™ Thermal Scanner differ from a temperature gun?
They operate in the same way, except temperature guns can only provide readings from a single spot vs. an entire image area. Temperature guns are spot pyrometers. Both spot pyrometers and thermal cameras work according to the same principle, detecting infrared radiation and translating it as a temperature reading.
However, thermal imaging provides temperature readings across each pixel of an entire thermal image vs. the reading of a single spot from spot pyrometers. Advanced optics also allows thermal imaging cameras to resolve temperatures from a longer distance.
How fast is the screening?
An individual screening takes less than 1 second. When the initial screening result is a borderline elevated risk, Squadle Sense™ Thermal Scanner will immediately run a few additional screenings to reduce variance and increase accuracy.
How are the risk thresholds set?
Squadle Sense™ Thermal Scanner's temperature thresholds are based on CDC guidelines of 100.4°F (38°C), with a healthy margin for elevated risk at 99.5°F (37°C). Thresholds for "Yellow" (elevated risk) and "Red" (high risk) can be manually adjusted by facilities. We also provide best practice policy guidelines enacted by top healthcare facilities in the United States. Our platform and services have undergone audits and are certified HIPAA, GDPR, and CCPA compliant.
What does the Squadle Sense™ Thermal Scanner cloud service provide?
Squadle Sense™ Thermal Scanner's cloud platform includes our client admin web application, our over-the-air device management service, and a system for notifications & alerts. Our web application allows clients to set their facility policies, see reporting, and set alerts & notifications.
Admin users can set the staff screening policy, choosing the number of times per day/shift/week that staff members need to platform a temperature screen.
What is the policy around data collection and storage?
Squadle Sense™ Thermal Scanner is a security-first product. Restaurants can choose what data is collected and for how long, including an option to collect no data whatsoever. We also have a standard service agreement that includes language explicitly limiting the ways your data can be used.